How to Choose the Right Forklift for Your Needs?
The logistics and freight transportation world relies heavily on forklifts – those adaptable machines that make moving materials a breeze. They're like the backbone of efficient material handling and mobility.
Imagine you're a business owner. You might be thinking about renting a forklift or even buying one. But here's the catch: Pick the right forklift that perfectly fits your needs.
Don't worry, though. 
Figuring this out is something other than rocket science.
It's all about knowing what you need and understanding your options. That's where this blog post comes in. We'll break down the important considerations so you can choose the best forklift for your job without breaking a sweat.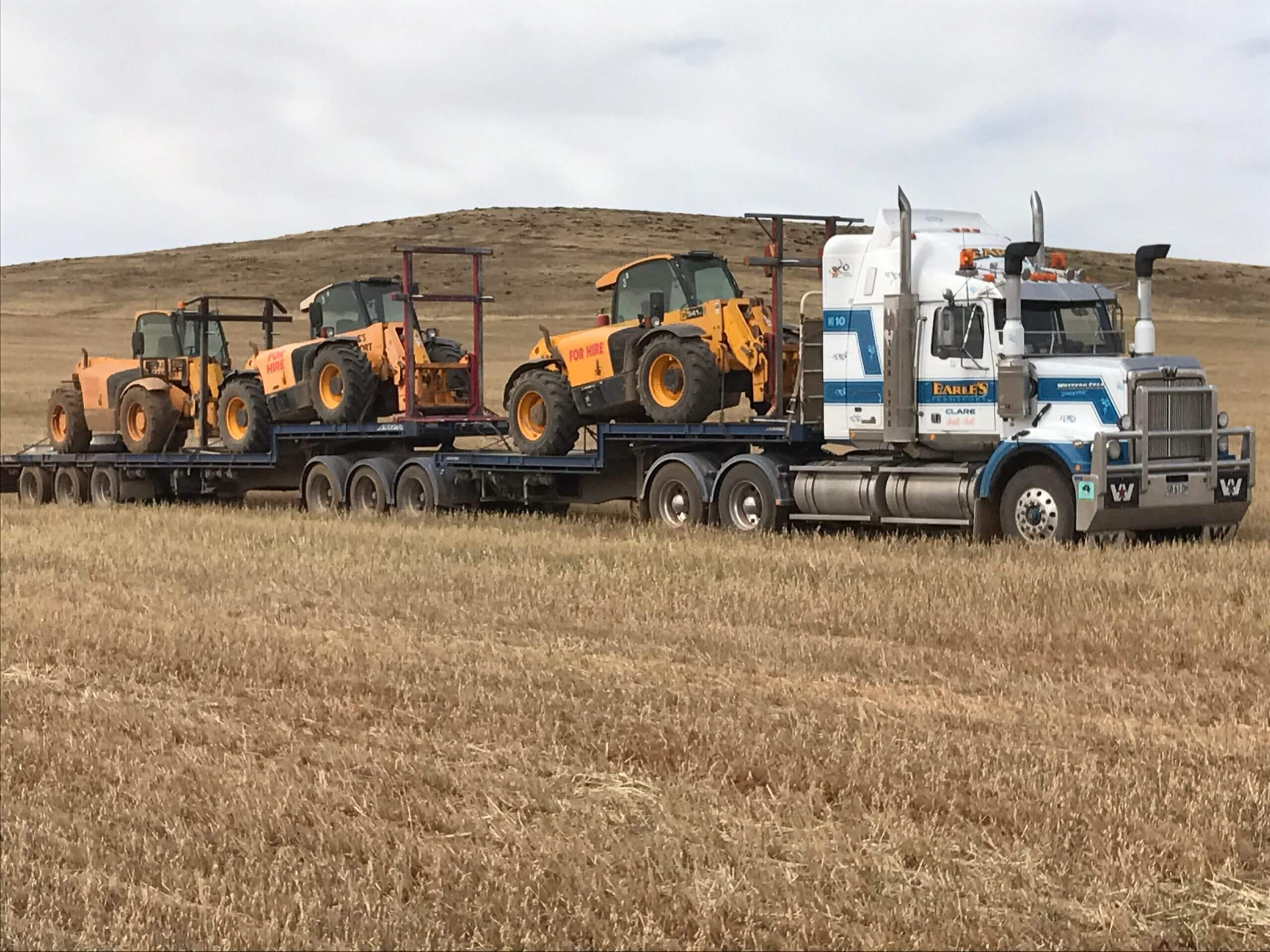 Factors to Consider When Choosing a Forklift
Determine Your Needs: 
It's critical to thoroughly evaluate your operating demands before stepping into forklifts. Consider elements like:
Size and Weight:

Find the maximum weight and measurements of the loads you plan to lift. Forklifts come in various capacities, so matching the machine's lifting capacity to your needs is crucial.
Terrain and Environment:

Examine your workplace's surroundings. Is the forklift going to be utilised indoors, outside or both? Choose a forklift that is appropriate for your operation environment because they are made for different types of terrain.
Reach and Height:

Consider a forklift with the right height if you need to place items on high shelves. Similarly, a little forklift can be more appropriate for spaces with limited room.
Frequency of Use:

Will you use the forklift often or only occasionally? This will affect whether you should consider buying a forklift or renting one.
Fuel Type:

Electricity, gas, diesel, and propane are all options for powering forklifts. Choose the fuel type that best suits your operational preferences and financial constraints because each has advantages and disadvantages.
Types of Forklifts:
Forklifts come in a variety of designs to meet a range of operational requirements:
Counterbalance Forklifts:

The most popular kind of forklift, this machine is good for handling material and stacking. There is a wide range of sizes and capacities.
Reach Trucks:

These are made for warehouse operations with constrained space and are ideal for high stacking in tight lanes.
Pallet Jacks:

Also referred to as pallet trucks, these are portable and adaptable options for transporting palletised cargo over short distances.
Rough Terrain Forklifts:

Rough terrain forklifts are built to handle outdoor use on uneven areas, building sites, or agricultural settings, depending on your operations.
Order Pickers:

Order pickers are frequently utilised in distribution centres for various order-picking duties.
Consider Forklift Hire:
Forklift rental could be affordable if your company has varying demand or a short-term project that calls for additional lifting equipment. Choose the most appropriate forklift without having to make a full purchase because of the variety of machines that forklift hire services offer. This is especially useful if you have a temporary need for specialised equipment.
Forklifts: New vs. Used:
Budget, durability, and maintenance expenses are just a few considerations to weigh when choosing between a new and used forklift. The latest features, warranties and less frequent maintenance are all included with new forklifts. On the other hand, used forklifts might save you a lot of money, but you must carefully check them for damage.
Safety Options: 
When choosing this machine, safety must come first. Look for characteristics like:
Operator Cabin: A relaxing and ergonomic operator cabin boosts output and lessens tiredness.
Stability Systems: When lifting heavy loads, stability controls and anti-tip mechanisms provide safe operation.
Visibility: Choosing a forklift with strong visibility elements, such as strategically positioned mirrors, cameras, and illumination, can help you navigate safely.
Load Capacity Indicator:

To avoid overloading and maintain stability, some forklifts are fitted with load capacity indicators.
Maintenance and Support:
Routine maintenance is the key to extending your forklift's life and ensuring peak performance. Consider the availability of replacement parts, manufacturer assistance, and the brand's reputation for dependability when selecting a forklift.
Before choosing the right forklift for your needs for freight transport, you must understand your business's operations and carefully analyse the options available to you.
When you carefully examine your needs, weigh the different forklift models, weigh your hiring alternatives, and prioritise safety and maintenance, you can make a decision that benefits your company's productivity and efficiency.
Always remember that investing in the correct forklift is wise for your business.
Call us to learn more about your transportation needs.