Telehandlers: A Game-Changing Helping Hand for Various Industries
Telehandlers, often referred to as the unsung heroes of heavy lifting, are the go-to machines for a wide range of tasks. From taking on hefty loads at civil construction sites to providing invaluable assistance to both small and large-scale farmers, their versatility knows no bounds.
No matter the scale of your lifting requirements or the urgency of your task, all you need is to search for telehandler for hire, and you will get the perfect Telehandler waiting just for you, tailored to your site and application.
Want to know more? Let's begin by understanding what is a telehandler in a simple way.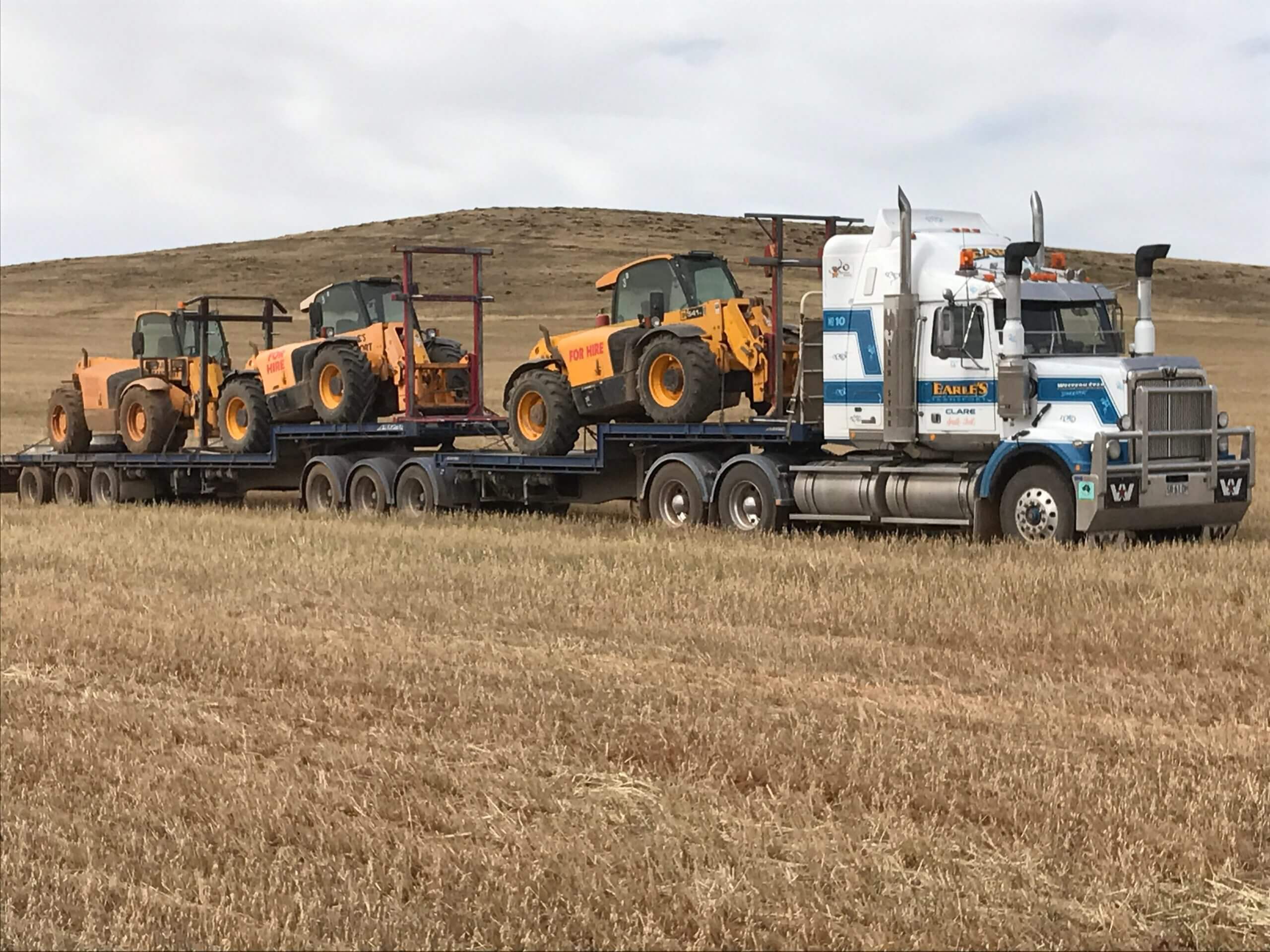 A telehandler is a heavy-duty machine with a telescopic boom that can be extended and retracted. This boom is attached to a platform that can be used to lift and move materials. Telehandlers are typically equipped with a variety of attachments, such as forks, buckets, and winches, which make them even more versatile.
What are the Benefits of Hiring a Telehandler?
There are many benefits to using a telehandler, including:
Versatility:

Telehandlers can be used for a wide variety of tasks, such as lifting, loading, and transporting materials, as well as performing maintenance and repair work. So, if you're a small farmer or a do-it-yourself enthusiast who needs to lift heavy things occasionally, renting a telehandler is a smart move that makes your work easier.
Reach:

Telehandlers have a long reach, which allows them to reach difficult-to-access areas. Moreover, this versatile tool can lift heavy loads, making them ideal for a variety of applications.
Ideal for Shorter Projects:

Opting for rental is the smart choice when you need a telehandler for a brief period, like a one-time project. Purchasing a machine for such short-term needs doesn't make sense. Renting allows you to return the Telehandler once your task is done, ensuring you only pay for the time you actually used it. It's a practical and cost-effective solution.
Reduced Maintenance Hassles with Telehandler Rentals:

When you buy a telehandler, you not only acquire the machine but also the responsibility for its maintenance. This can be a costly and time-consuming endeavour, particularly if you need more expertise. Here's where renting becomes your ally. That's right; when you opt for telehandler rental, the company assumes all maintenance duties, allowing you to concentrate on utilising the equipment to accomplish your tasks.
When Should You Hire a Telehandler?
There are several scenarios where opting for a telehandler rental makes perfect sense:
Heavy Lifting: When you have to hoist hefty loads beyond the capacity of a forklift or other equipment.
Tricky Spots: When you need to reach challenging or hard-to-access areas.
Maintenance Heights: When maintenance or repairs are required on tall structures or equipment.
All-in-One Utility: When you seek a versatile machine capable of handling various tasks with ease.
Renting a telehandler can be your solution in these situations, providing the right tool for the job without the commitment of ownership.
It's important to highlight that while the idea of renting tools and tackling heavy lifting, transportation, and other tasks yourself might seem appealing, it's generally not advisable unless you're an experienced pro. Opting to entrust such tasks to experts is always a prudent choice.
Telehandlers are versatile and powerful machines that can be a game-changing helping hand for a variety of industries. They are ideal for lifting heavy loads, reaching difficult-to-access areas, and performing a wide variety of tasks. If you need to hire a telehandler, be sure to choose a reputable company that offers a variety of telehandlers and attachments to meet your needs. However, if you have a complicated task to perform and wish to put this stress on experts, get in touch with a reputed general freight trucking company.