Navigating the Future: Trends in Freight Transport Technology
For organisations looking to maximise their operations in the always-changing world of freight transportation, keeping up with the most recent technical advances is essential.
The industry is seeing a transformative surge of innovation, from cutting-edge forklift hire services in Adelaide to improvements in general freight transit. Traditional logistical methods and services will be tested as we move through 2023, compelling us to explore uncharted territory and develop ground-breaking fixes. With a focus on improving the full range of processes from beginning to end, 38% of businesses are already actively optimising their supply chain systems.
Let's discuss the significant trends influencing the development of freight transport technology in this blog post.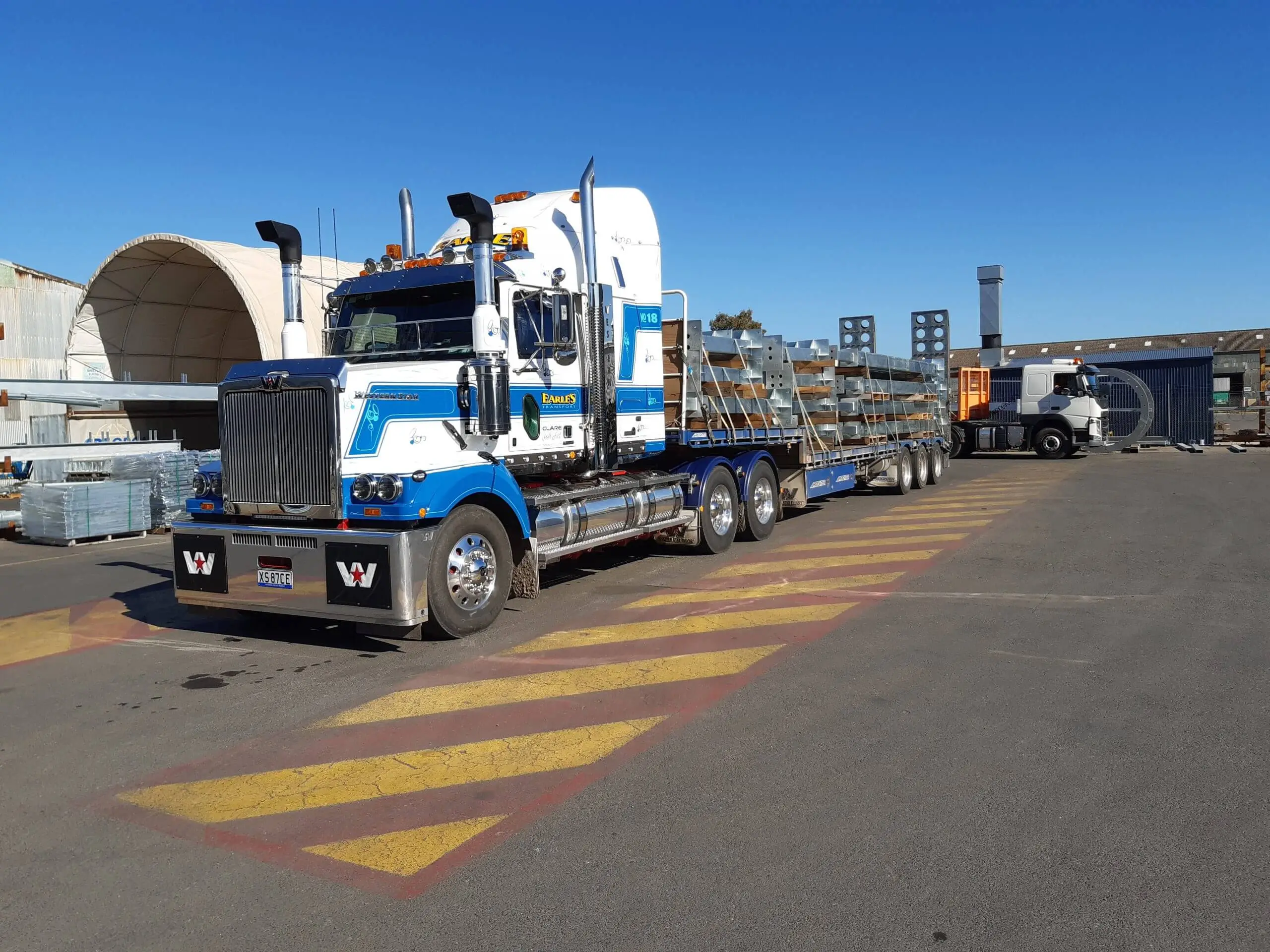 5 New Freight Technology Trends to Watch in 2023
Conservation Efforts and Electric Power:
Electric power is becoming more popular in the freight transportation industry as there is a growing emphasis on sustainability. Electric vehicles (EVs) proliferate and represent a cheaper, greener substitute for conventional diesel engines. For example, electric forklifts are becoming increasingly popular because of their little negative effects on the environment and low operating expenses. Businesses in Adelaide are adopting forklift rental services that provide a variety of electric versions, paving the way for a more environmentally friendly future for the sector.
Numerous freight transportation businesses use renewable energy to power their buildings and fleets. Solar panels and wind turbines are being integrated into logistical hubs to reduce reliance on the grid and carbon emissions.
Drones and Autonomous Vehicles:
The use of autonomous technologies is revolutionising the freight transportation industry. Self-driving trucks are being created to increase productivity and lower the possibility of human error. Due to their continuous running ability, these trucks provide quicker and more dependable supply schedules. Additionally, the lack of qualified drivers, which has been a recurring issue in the sector, may be lessened by autonomous vehicles.
The area of freight transportation is also seeing a rise in drone use. They offer a cost-effective solution for time-sensitive shipments and are used for last-mile deliveries and in difficult-to-reach locations. This technology is very helpful for firms in Adelaide looking to increase delivery effectiveness in urban and rural locations.
Real-time Tracking and IoT:
Freight transportation is no exception to how the Internet of Things (IoT) has impacted other businesses. IoT technology makes real-time tracking and monitoring of shipments possible, offering priceless information about the location, status and state of the items. With greater visibility, scheduling can be done with greater accuracy, there is less chance of theft or damage, and supply chain management as a whole is improved.
Businesses, particularly in Adelaide, are using IoT solutions to streamline operations. IoT-enabled forklift rental businesses can monitor things like battery life, usage trends, and operational effectiveness to ensure the equipment is always in top shape.
Analytics of Big Data and Predictive Maintainance:
Effective freight transport operations are based on data analytics. Businesses can acquire useful supply chain insights by using big data. Algorithms for predictive analytics can foresee maintenance requirements, assisting in avoiding expensive breakdowns and downtime.
By scheduling maintenance chores precisely when required rather than according to a set calendar timetable, firms may optimise their fleets in the world of forklift hire in Adelaide. This not only lowers expenses but also increases equipment longevity.
Blockchain for Security and Transparency:
The ability of blockchain technology to offer a secure and transparent ledger of transactions is helping it gain momentum in the freight transportation industry. This decentralised, encrypted data storage and tracking solution was created for the banking industry, but it has since developed into a game-changing logistics technology trend that is being embraced by supply chain stakeholders all over the world. It provides an unchangeable record of each exchange along the supply chain, from the producer to the final customer. This openness is especially beneficial for fields like general freight transportation, where accountability and traceability are critical.
Many businesses in Adelaide are looking into blockchain technology to improve supply chain stakeholder confidence and optimise paperwork processes.
With advancements in electric propulsion, autonomous vehicles, IoT, data analytics and blockchain, the freight transport sector is on the verge of a technological revolution. Businesses in Adelaide are utilising these trends to increase productivity, save costs, and promote a more sustainable future, notably in forklift rental services.
It will be essential for firms looking to stay competitive in this dynamic and changing environment to stay aware of these improvements.
Get in touch with us to know more.