Choosing the Right Hay Transport Specialist for Your Farming Needs
Hay is a vital part of any livestock operation. It gives animals the nutrients they require to stay wholesome and valuable. Hay, however, can be challenging to move. It should be handled cautiously to avoid damage because it is heavy and oversized.
This is where a hay specialist comes in.
Companies that move hay between locations are known as "hay transport specialists." They have the training, know-how, and tools to move hay effectively and safely. They can also assist you in negotiating the most excellent price for your hay.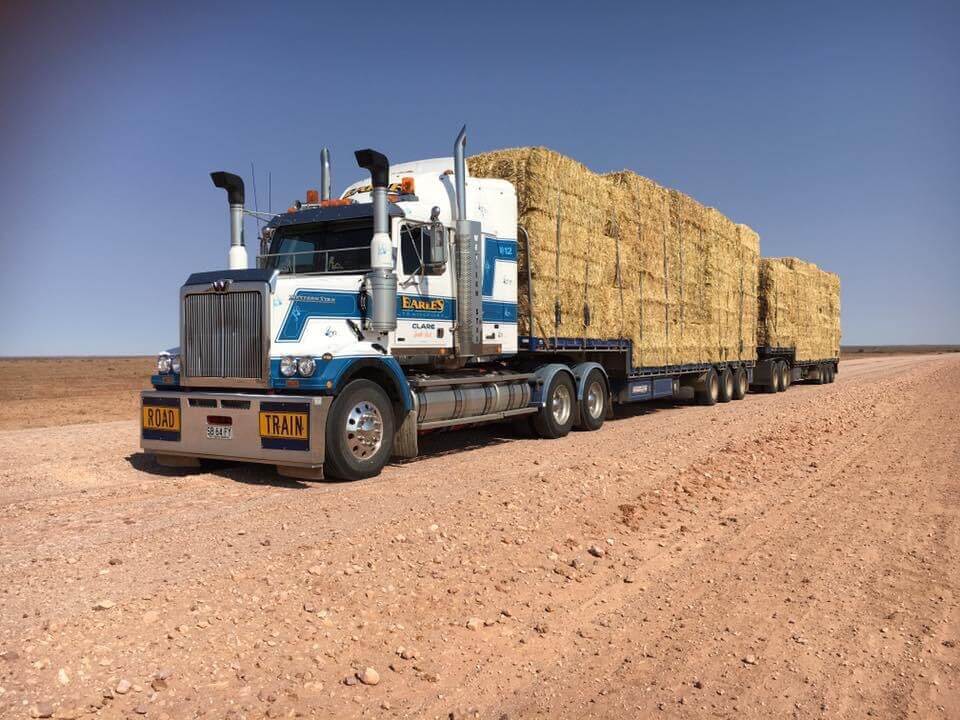 These provide a wide range of services, including:
Loading and unloading hay
Transporting long-distance hay
Storing hay
Hay transportation in all kinds of weather
This blog post will discuss the key factors to consider when choosing a hay transport specialist. We will also provide tips for finding the best hay transport company and then explore the difference between hay and general freight carriers.
Let's get started.
Factors to Consider When Choosing a Hay Specialist
Experience and Knowledge: It's crucial to pick a firm with expertise in transporting hay when looking for a professional expert. By doing this, you can be confident that your hay is handled and transported appropriately and gets there in good shape.
Licence and Insurance: Confirming that the hay transport professional you select has both of these things is crucial. This will safeguard you if your hay is stolen or misplaced while being transported.
Equipment: They should have the necessary tools to carry your hay securely and effectively. This includes vehicles such as trailers, trucks and other specialised hay-transporting machinery.
Prices and Services: Be sure to check the prices and services of several hay transport specialists. Certain businesses may provide extra services like packing and loading at an additional fee.
Customer Service: Choosing a hay transport expert with a solid track record in customer care is crucial. By doing this, you'll be sure to have a good time and have your requirements addressed.
Tips for Finding The Best Hay Transport Company for Your Farm
Ask for Recommendations: Find out what other farmers in your area use for hay transport by speaking with them. They can offer you advice and feedback on various businesses.
Research Online: Find hay transport experts in your area through internet research. There are numerous online tools available to you. You may browse reviews and evaluate prices from various businesses.
Obtain Quotes From Several Businesses: As soon as you have a few companies in mind, obtain quotes from each of them. This will enable you to compare their costs and quality of service to get the most incredible offer.
Interview the Companies: Schedule a time to meet with the companies after you have obtained quotations from several. This way, you will discover more about their background, skill set and tools.
Make the Decision: After speaking with each company, pick the one you feel most at ease with and think will best suit your needs.
Hay Transportation Experts vs. General Freight Carriers
Transporting hay is possible using either specialised or conventional freight carriers. But there are some significant differences between the two, such as:
Hay specialists have unique experience and expertise in this field. So they carry the right tools for moving hay effectively and efficiently. On the other hand, general freight carriers might have a different level of experience or proficiency in hauling hay. Also, they might need the necessary tools for transporting hay.
Therefore, it is typically advised to go with a hay transport specialist rather than a general carrier while shipping hay. On the other hand, an available freight carrier might be a wise choice in some circumstances, such as when you need to deliver a modest amount of hay or if the destination needs to be served by a hay transport expert.
When it comes to delivering your hay effectively and safely, choosing the right hay transport specialist is essential. The best hay transport business for your farm's requirements may be accomplished by considering the abovementioned elements and applying the supplied advice.
If you want to avail yourself of hay freight or general freight services, call our experts now!