At Earle's Transport, we specialise in the transportation of cattle. To ensure the safety of the livestock, we use full aluminium trailers with airbag suspension and hydraulic ramps. As a result, the customer has the choice to separate various stock kinds on the load. Furthermore, we consistently provide our clients with the dependable services listed below:
We provide safe

livestock transport

throughout Australia, whether it's the simplest local chores or the most challenging interstate and northern missions.
An expert and effective booking and coordination service so that we can manage your transportation demands, whether they come from farms, sales yards, or commercial activities, in the most economical way possible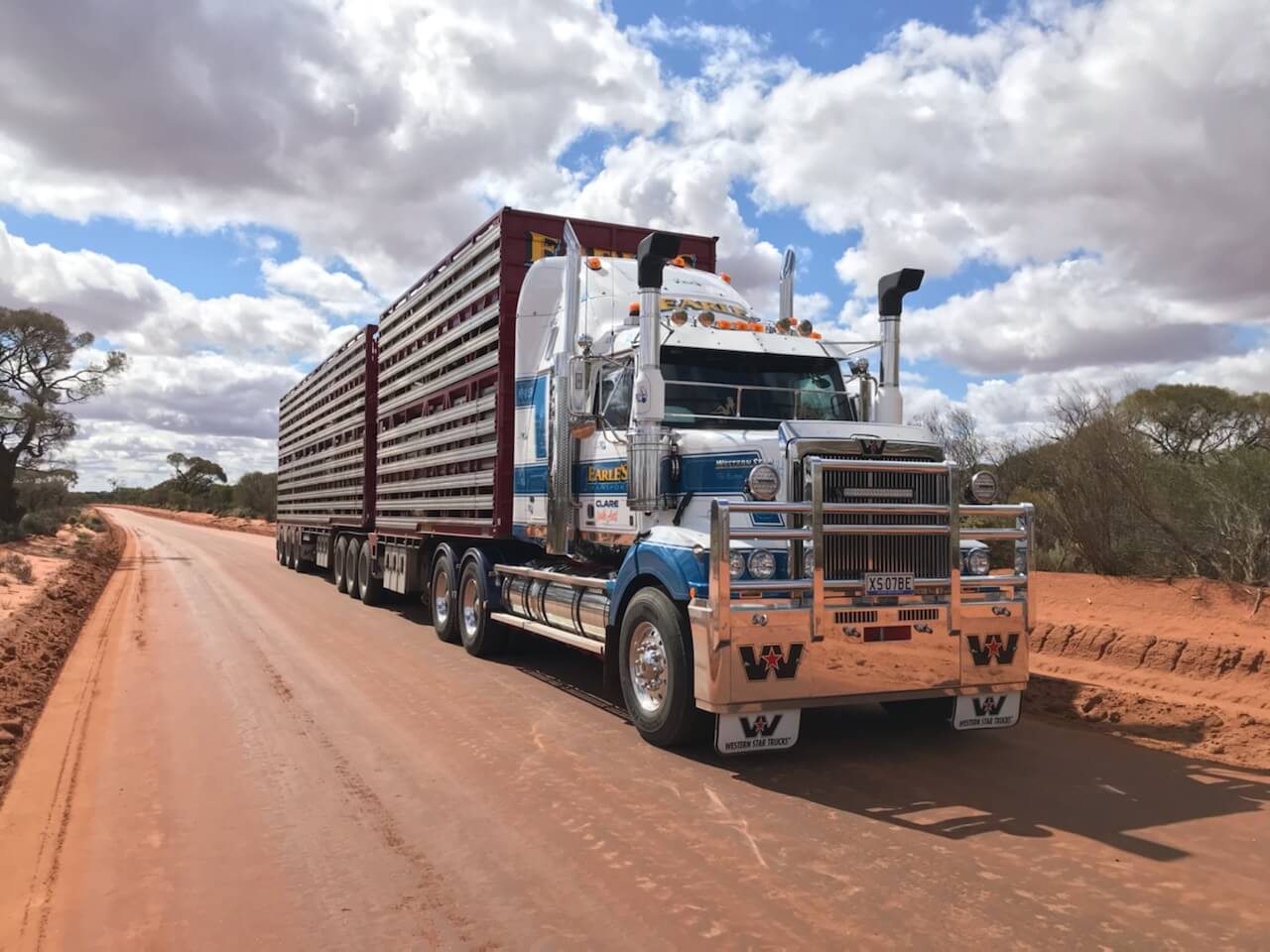 Complete coordination of all transport logistics, including weighing, pick-up, loading, and delivery, with animal welfare, always being our top focus
Unique vehicle and trailer configurations with specially engineered trailers offer transport options that are safer, more capable, and more dependable
A dedicated service with thousands of deliveries each year
We at Earle's Transport understand how crucial it is to handle your livestock, which is why we meticulously train each of our drivers. Our customers can feel secure knowing that their livestock is in the hands of knowledgeable livestock operators.
Earle's Transport strives to progressively enhance its customer relationships, customer satisfaction, and customer service. The Earle's Transport of today will develop further to satisfy the demands of tomorrow.
To provide our drivers with the best chance to rest when needed, all our cars are equipped with sleeper cab air conditioners. We believe in providing a comfortable and trustworthy vehicle so that driver can do their duty to the best of their ability.
We take great pride in keeping our equipment in pristine condition. Our fleet is well-maintained and properly equipped to carry out all activities with the least amount of stock interruption.
At Livestock Transport Services, we understand the importance of reliable and efficient transportation when moving your livestock. With years of experience in the industry, we have established ourselves as a trusted provider of livestock transport services. Our team of skilled professionals is dedicated to ensuring your valuable animals' safe and comfortable transport.
Expertise and Experience: With our extensive experience in the field, we have developed a deep understanding of the unique requirements of livestock transportation. We have successfully transported various types of livestock, including cattle, sheep, goats, pigs, and poultry. Our team is well-trained in handling animals and follows best practices to ensure their well-being during transit.
Customised Solutions: We recognise that every livestock transportation need is different. That's why we offer customised solutions tailored to your specific requirements. Whether you need to transport a small group of animals locally or a large herd over long distances, we have the expertise and resources to handle it efficiently. We work closely with you to understand your needs and provide the most suitable livestock carriers.
Well-Maintained Fleet: Our fleet of livestock transport vehicles is well-maintained and designed to provide your animals with a safe and comfortable environment. We adhere to strict maintenance schedules to ensure the vehicles are in optimal condition, and we regularly upgrade our fleet with the latest equipment and technologies for enhanced safety and efficiency.
Animal Welfare: The welfare of your livestock is our top priority. We take great care to minimise stress during transportation by providing proper ventilation, temperature control, and bedding. Our drivers are trained in animal handling techniques and follow industry guidelines to ensure the well-being of your animals throughout the journey.
Compliance and Safety: We strictly adhere to all local, state, and federal livestock transportation regulations. Our team is well-versed in the legal requirements and ensures that all necessary permits and documentation are in place before transporting your livestock. We prioritise safety at every step, including loading and unloading procedures, securing the animals properly, and maintaining constant communication with our drivers.
Timely and Reliable Service: We understand the importance of timely delivery regarding livestock transportation. Our team is committed to providing reliable service and adhering to agreed-upon schedules. We leverage advanced tracking technologies to monitor the progress of each transport, enabling us to provide you with real-time updates on the status of your livestock.
Excellent Customer Service: At Earles Transport, we believe in building long-term relationships with our clients. Our dedicated customer service team is available to address any queries or concerns you may have throughout the transportation process. We strive to provide exceptional service and ensure your complete satisfaction, so you won't have to search for "livestock transport near me."
When transporting your livestock, trust the experts at Earles Transport. With our experience, expertise, and commitment to animal welfare, we provide reliable and efficient transportation solutions tailored to your needs. Contact us today to discuss your requirements and receive a customised quote. Your livestock's well-being is our priority!